Anti-Fascists Expose Neo-Nazis in the Oregon Black Metal Scene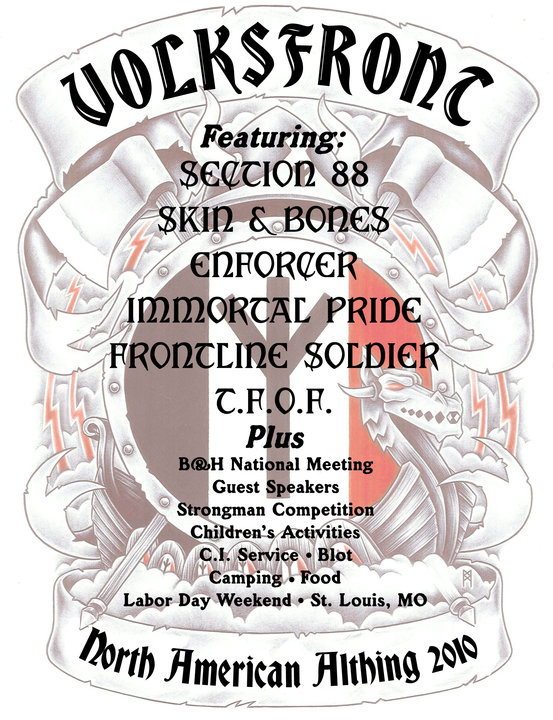 On September 2 to September 5, the white supremacist organization Volksfront International held their "Althing" gathering on private land in Missouri, at the "Samuel Weaver Memorial Hall" approximately an hour outside of St. Louis. The Althing is Volksfront's main North American gathering, the name "Althing" deriving from the national assembly of Viking times (it is also the name of the current Icelandic parliament.) The Missouri event included not just members and "official supporters" of Volksfront, but also participants in Blood & Honour American Division, the American Front, and White Revolution, all of which are closely aligned to Volksfront. Among the speakers billed for this year's gathering were Canadian neo-Nazi leader Paul Fromm, as well as Billy Roper, head of White Revolution, who regularly speaks at Volksfront events.

Volksfront was founded in 1994 within the Oregon prison system, but now organizes in several other regions in North America, and has also spread to other continents, with divisions in Europe and Australia. Volksfront also remains the dominant neo-Nazi organization in Oregon. The organization has a long history of violence in the Northwest, including the 2003 murder of Mark Randall Townsend, a homeless man in Tacoma, Washington, by the leader of a probationary Volksfront unit and his associates.

Rose City Antifascists noted with interest that one of the musical acts billed for Volksfront's gathering was the Oregon "National Socialist Black Metal" (NSBM) band Immortal Pride. Immortal Pride is part of a network of racist musical acts allied to Blood & Honour American Division, which is in turn largely guided by Volksfront. This is the first time that Immortal Pride has played a major neo-Nazi gathering. In recognition of this development, Rose City Antifascists wish to draw attention to the main forces in the neo-Nazi black metal underground in Oregon today, with the hope that they can be countered from both within and without the metal scene. In doing this, we also wish to counter the idea that neo-Nazis only exist in the bonehead/racist "skinhead" scene. Other subcultural settings are also being contested ideologically, a reality that we ignore at our own risk.

Black Metal and the Emergence of NSBM
Black metal is a sub-genre of extreme metal that is rooted in the 1980s recordings of such projects as Venom, Hellhammer and Bathory, and is characterized by dark and brooding atmospheres as well as an emphasis on mood above technical mastery. Some typical black metal themes are evil, nihilism and misanthropy. Much early black metal contains Satanic content, expressed to various degrees of sincerity by the artists, but Bathory evolved to be an early example of a project endorsing Norse paganism within its lyrics.

A second wave of black metal came to prominence in the early 1990s, especially centering on a Norwegian scene that became notorious for suicide, murder and church arsons as much as for the recordings of its artists. During the mid-1990s, the black metal scene attracted much media attention as a result of the Norwegian happenings, and the black metal subculture mushroomed as a result. Yet this rapid growth also led to an internal crisis, due to a proliferation of artists who were seen as insincere and second-rate, as well as increased commercialization and seeming watering-down of a genre that had earlier bragged of its extremism. The struggle for authenticity within the subculture–a concept that had become linked to extreme stances–led a portion of black metal participants to gravitate towards increasingly rigid ideological positions, one of which was neo-Nazism. The sub-subgenre of NSBM, or National Socialist Black Metal, emerged partly as a result of this dynamic, but was also partly due to the promotion of the genre by elements within the ultra-Right who saw the potential for the scene to provide a new pool of recruits and activists.

Kristian "Varg" Vikernes, an important figure in the 1990s wave of Norwegian black metal who released solo albums under the name of Burzum, became especially important in establishing an ideologically racist and extreme-Right tendency within black metal, through the white power and anti-Semitic pronouncements he issued while imprisoned for the murder of a rival black metal figurehead. (Vikernes was also convicted of arson and illegal weapons charges, and had claimed that he had intended to use the stockpile of explosives he was caught with against Blitz House, a well-known anti-fascist space in Norway. Vikernes was released from prison last year.) Groups such as Graveland from Poland, Absurd from Germany, Evil from Brazil, the "Blazebirth Hall" circle of bands from Russia, and Ukrainian groups such as Nokturnal Mortum, all promoted an explicitly "national socialist" version of black metal from the '90s onwards, and a distinct NSBM scene now also exists in North America. An upcoming racist publication that caters towards the NSBM scene, Heathenforce, shows that American white supremacists are still trying to organize through this subculture. (One of the editors of Heathenforce, Heathen Holiday Gliebe, is the ex-wife of Erich Gliebe, chairman of the neo-Nazi National Alliance.)

The black metal subculture is not a fascist scene in its entirety, however. NSBM bands are not always welcome, and are often scorned by other parts of the black metal scene, including black metal traditionalists who see the extreme-Right tendency as a step away from the genre's roots. In recent times, black metal groups expressing radical ecological positions, and even anarchist black metal acts, have also emerged as distinct minority tendencies within black metal. In the context of the North American scene, the involvement of people of color in some highly-regarded underground acts may also limit the appeal of the NSBM faction to some degree. Similarly to the skinhead or punk rock scenes, a variety of social and political stances exist within the black metal subculture.

NSBM in Oregon
The two major NSBM projects in Oregon are Immortal Pride and Fanisk, as well as solo projects from members of these groups. Rose City Antifa is always interested in more information about members of these NSBM acts. Several other black metal acts are mentioned in the writing below, but we are not necessarily trying to portray these acts as fascist–many simply keep silent about the neo-Nazi politics of their associates.

Immortal Pride & Waldvater (solo project)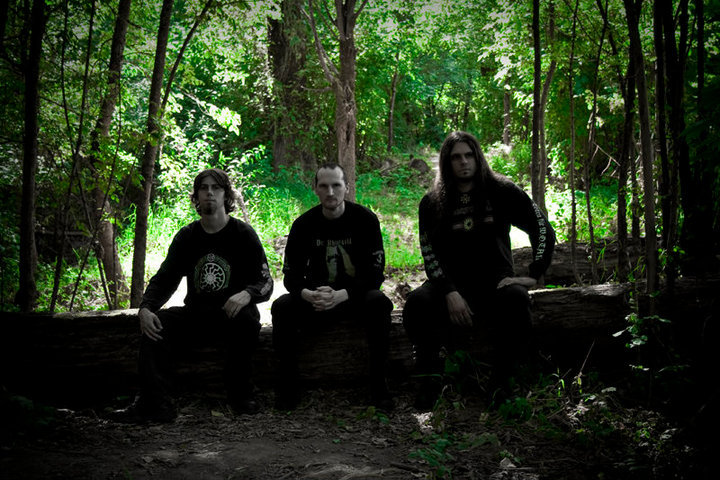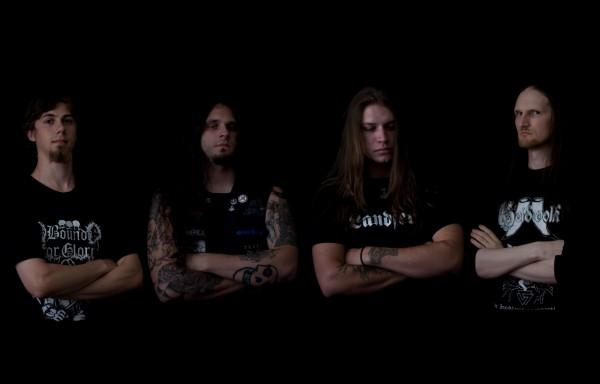 Immortal Pride was formed in 2003 in Corvallis, Oregon, by Justin Endicott AKA "Volkstahl" and "Volkermord," who is now based in Albany. Immortal Pride self-released demos in 2003 and 2004, followed by a split tape with the German black metal act Femegericht, which was issued by the Battle Ground, Washington label Dark Forest Productions in 2006. In 2010, Immortal Pride has become increasingly active again, and has emphatically linked itself to Blood & Honour American Division and the white supremacist circles around Volksfront.

As well as playing in Immortal Pride, Justin Endicott is involved with several other metal bands:

As "Bloodwrath AKA Mauvais Noir," Endicott plays with the black metal group Echoes of Emptiness. This project also involves Endicott's band-mate Paul Bonnen from Immortal Pride, as well as two members of the Portland black metal group Panzergod. Echoes of Emptiness' Myspace page proclaims: "No religion - no politics - just true bleak metal" and does not mention the neo-Nazi politics of two of its members.
As "Sadistic Possessor," Endicott plays in the death/thrash metal group MRSA.
As "Ballistic Suppressor," Endicott also has an "anti-communist" metal recording project named Massive Retaliation.
Some other projects mentioned on his "Justin Endicott Music" page are: Mauvais Noir, Forest of Illusion, Nipplodeon and Slashbanger.
Endicott is also an ex-member of the death/thrash/grind metal group Reeker, for which he played bass several years ago.
It should be noted that, like so many neo-Nazis Rose City Antifa has come across, Justin Endicott has an ugly history of violence against women. We urge his current fianc? to reconsider what she is getting herself into.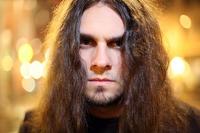 A former participant in Immortal Pride, Kyle McCoy, is not featured in the most recent photos of Immortal Pride, nor is he listed on their current Myspace page. Under the name "Hexergeist" McCoy used to also play in the Portland black metal group Panzergod. McCoy has also played in the Berlin, Germany black metal group Golgathar under the same alias. While he no longer appears to be playing with Immortal Pride, it does not appear that McCoy has turned his back on white supremacist ideology, and he still seems to be floating around in the NSBM scene.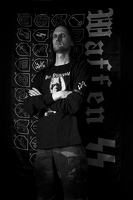 Gregory Lehr, Jr. who performs in the current Immortal Pride lineup as "Schwarzwaldkrieger," also propagates white power stances through his NSBM solo project Waldvater. The Waldvater solo project began in 2006, and according to its Facebook page, "all lyrics are written for proper European/Pagan history and belief. Waldvater supports only Pagan or Indo-European influence and promotion." Waldvater was signed to the Austrian label Folk Produktion, but this thankfully ceased operation before it released anything by Lehr's project. Lehr is also a licensed pharmacy technician; we are interested in whether he is still working at Oregon Health & Science University.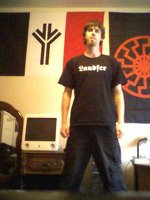 Paul Aaron Bonnen is another more recent member of Immortal Pride who goes by the name Draugr for his black metal endeavors. Bonnen lives in Albany, and plays alongside Justin Endicott and members of Panzergod in the "no politics" black metal Echoes of Emptiness. Bonnen shares with Greg Lehr a pronounced love of posing in front of Nazi flags, and then posting the pictures of himself on the internet.

Fanisk & Eldrig (solo project)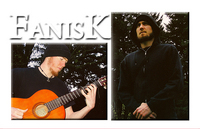 The other major NSBM act in Oregon is Fanisk, whose members are originally from California but who moved to Portland few years after the project's formation in 2000 (or 2001, depending on sources.) Both Fanisk and the solo project of one of its members–Eldrig–have been released by major extreme-Right record labels. While both Fanisk and Eldrig have esoteric and pseudo-philosophical lyrics, both recording projects are unmistakably a part of the white power movement. In an interview published in the Winter 2006 issue of the white supremacist Resistance magazine, the group stated that "Fanisk identify foremost with the Life-centered creed of National Socialism, as it has illuminated a clear course beyond mankind as we know it." The group's second recording, "Noontide," originally featured cover art of an eagle flying towards a swastika sun, although this swastika was obscured by a black dot when later reissued.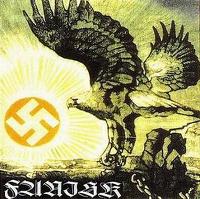 The first Fanisk recording, "Die and Become," was released in a small edition in 2002, but reissued by Stellar Winter Records in 2008. Stellar Winter Records was the Russian NSBM label of the band Temnozor, and was also associated with The Pagan Front, an alliance of neo-Nazi black metal bands, labels and publications at the center of the NSBM scene. The second Fanisk full-length recording, "Noontide," was recorded in 2003 but reissued by Resistance Records and its subsidiary Unholy Records in 2006. Resistance Records is owned by the National Alliance, which at one time was the largest and most influential neo-Nazi organization in the United States, and which made determined efforts to build influence within the black metal scene (for example by buying other record labels.) Resistance Records were also the publishers of Resistance magazine, which interviewed Fanisk in a five-page feature. The Resistance Records website still lists Fanisk on its "Featured Artists" page.

Also in 2006, Fanisk contributed a track to the "Anti-Geldof Compilation" released by the UK label Supernal Music, which promotes extreme-Right black metal acts. It appears as though the next Fanisk full-length will be released by this label as well. Supernal Records boss Alex Kurtagic is not just a propagandist within the black metal scene, but is a voice within the general ultra-Right as well. Kurtagic is involved with the publishing house Wermod & Wermod as well as Supernal Records, issuing books by himself, Tomislav Sunic of the racist American Third Position party, and "National Anarchist" Troy Southgate, under the house's Iron Sky Publishing and Palingenesis Project imprints. Kurtagic also writes for the pseudo-intellectual white nationalist publication The Occidental Quarterly (his article "Black Metal: Conservative Revolution in Modern Popular Culture" is in the Spring 2010 issue) as well as for the Alternative Right website, which presents itself as the "online magazine of radical traditionalism" and which covers the political spectrum from paleoconservatives to white nationalists and "Third Position" theorists.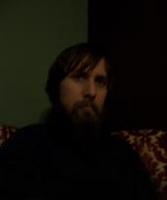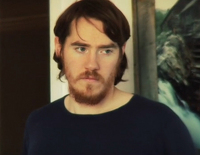 Fanisk itself is composed of Portland residents William Arthur McDonald II ("W. Vitholf") and Charles T. See ("Eldrig van See.") McDonald also has own solo NSBM project, Vitholf, although nothing much appears to have happened with this for close to a decade. As well as writing lyrics for Fanisk, William McDonald also composed song lyrics for a complete album by the Polish neo-Nazi black metal act Infernum, and also wrote words for a track by Thor's Hammer, another NSBM act from Poland. Both Infernum and Thor's Hammer contained members who were highly influential in the Polish NSBM scene, and McDonald's contribution of lyrics is a good example of the international cooperation that takes place in this underground.

As well as musical and lyrical endeavors, McDonald is responsible for the "Ironlight" blog which specializes in anti-Semitic forms of anti-Zionism, Holocaust-denial, conspiracy theories and white supremacist ideology. Interestingly, William McDonald is not just an adherent of Adolf Hitler, but also of Charles Manson. One of McDonald's good friends, David Husar of California, is the registrant for two sites for the Order of ATWA (acronym for Air, Trees, Water, Animals and All The Way Alive,) a project guided by Charles Manson and connected to the Manson family. (The websites connected to Husar are atwa.be and allthewayalive.com.) Artwork by McDonald/"Vitholf" is included on the "Art 4 ATWA" page of one of Husar's sites, and the Order of ATWA blog also links to McDonald's Ironlight blog. This is not the first instance of a Manson/neo-Nazi overlap; in the 1980s, veteran neo-Nazi James Mason operated the Universal Order, which combined National Socialist ideology with recognition of Charles Manson's leadership.

William McDonald appears to be engaged in studies at Portland Community College; we would welcome information about this.

The other participant in Fanisk is Charles See ("Eldrig Van See") who also has his own solo project Eldrig. The first major release by Eldrig, "Kali," was released by Supernal in 2007. The album references and pays tribute to the Savitri Devi (pseudonym of Maximiani Portas, 1905-1982), an Esoteric Hitlerist who proclaimed the Third Reich leader to be an avatar of the Hindu deity Vishnu. (Supernal Records also sells two of Devi's books, Gold in the Furnace and Defiance, and label head Kurtagic has further promoted Devi in his writings.) Another 2007 release was the Eldrig album "Everlasting War Divinity," issued on the Polish label Eastside Records, a NSBM label that has also brought out discs by neo-Nazi groups such as Dub Buk from the Ukraine and Temnozor from Russia. The vinyl version of "Everlasting War Divinity" was issued by Portland's Anthem Records, which otherwise does not have neo-Nazi connections. A third Eldrig album, "Mysterion," was released in 2008 by Supernal. Charles See also performs acoustic music and recently appeared in a short experimental movie as Charles See Dudley.

Taking NSBM Seriously as Fascist Organizing
The NSBM scene is one of the key white supremacist subcultures in existence today. Its members are directly linked to neo-Nazi organizing. In the example of Immortal Pride, the group is explicitly affiliated with Blood & Honour American Division and it has recently played a major neo-Nazi gathering. Fanisk was released by the National Alliance-owned Resistance Records, and served as an asset to this organization. Fanisk and Charles See's solo project Eldrig are now promoted by Supernal, a black metal record label whose owner also propagates white nationalist and ultra-Right thought through other channels. Rose City Antifa believes it is important to take such projects seriously, and not simply to look at the bonehead sector of the white supremacist scene. Please contact us if you have any further information regarding the NSBM scene in Oregon.

Rose City Antifa is always interested in information regarding racist, fascist and neo-Nazi activity in Portland and throughout the Pacific Northwest. Our voicemail number is (971) 533 7832. You may also email fight_them_back [at] riseup [dot] net. Tips: [email protected]