Erick Sturgill
Welcome to Part 4 of our series on Rose City Nationalists. This week we will be looking at Erick Lloyd-Wayne Sturgill of Salem, OR. Based on Erick's membership in a white supremacist organization, he should be considered a threat to his community.
This project is a collaboration between several antifascist organizations across Oregon: Corvallis Antifa, Rose City Antifa, and Stumptown Research Collective. So far in the series we have introduced RCN and its founder Casey Knuteson, met RCN member Zachary Lambert, and met member Kurtis Jorgensen.
If you have any information about Erick Sturgill or any other members of RCN, please let us know at [email protected].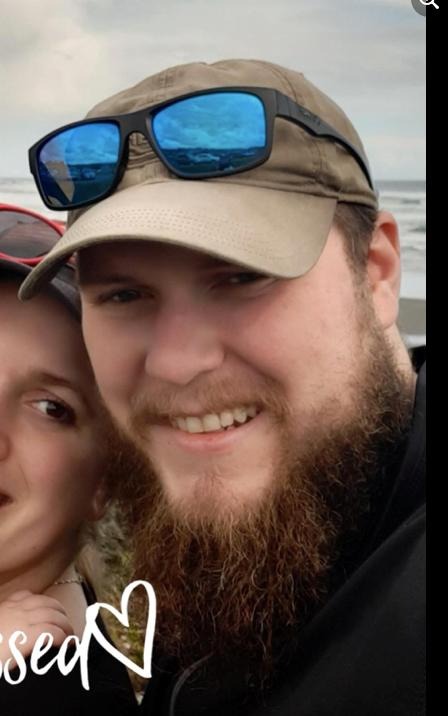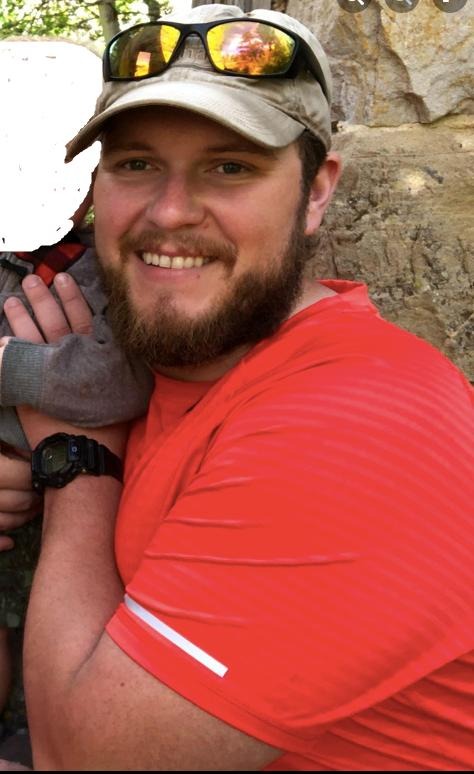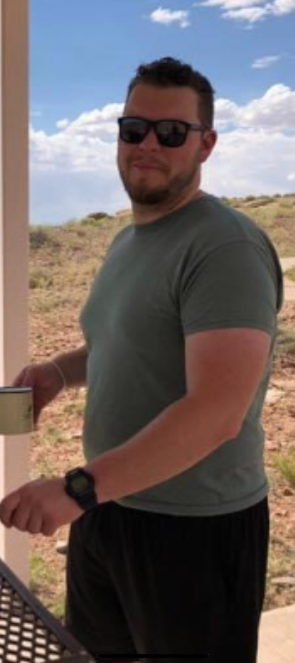 Basic Info: Erick Lloyd-Wayne Sturgill DOB: 4/25/89 Location: 2473 Michigan City Lane NW, Salem OR 97304 Employment: Apprentice Finisher at Columbia Stone: 18880 SW Teton Ave., Tualatin OR 97062. (503) 612-9100
Social Media Accounts: Twitter - @jarlerickson
Erick Sturgill is a member of "Rose City" Nationalists but lives in Salem. As we've mentioned previously, RCN plays fast and loose with their definition of what a Portland metro area member means. Erick has attended several events with RCN in the last year and frequently posts his white supremacist viewpoints on social media.
"Activism"
Erick joined RCN for their flag and banner wave in Newberg on September 17, 2022. The group held a banner reading "Gender Theory is Poison" and waved several flags including a Sonnenrad or "black sun" flag that originated with the Nazis and has been used since by white supremacist organizers. According to an observer, Erick acted as if standing around masked up in public with a Nazi flag was perfectly normal.
While we cannot provide full details about all of the ways we discovered Erick's involvement in RCN, we would like to note some of the similarities between the Newberg pictures below and the pictures of Erick above. The blue sunglasses are identical, both men have the same build, and there appears to be some stage of a beard under his mask in the Newberg pictures.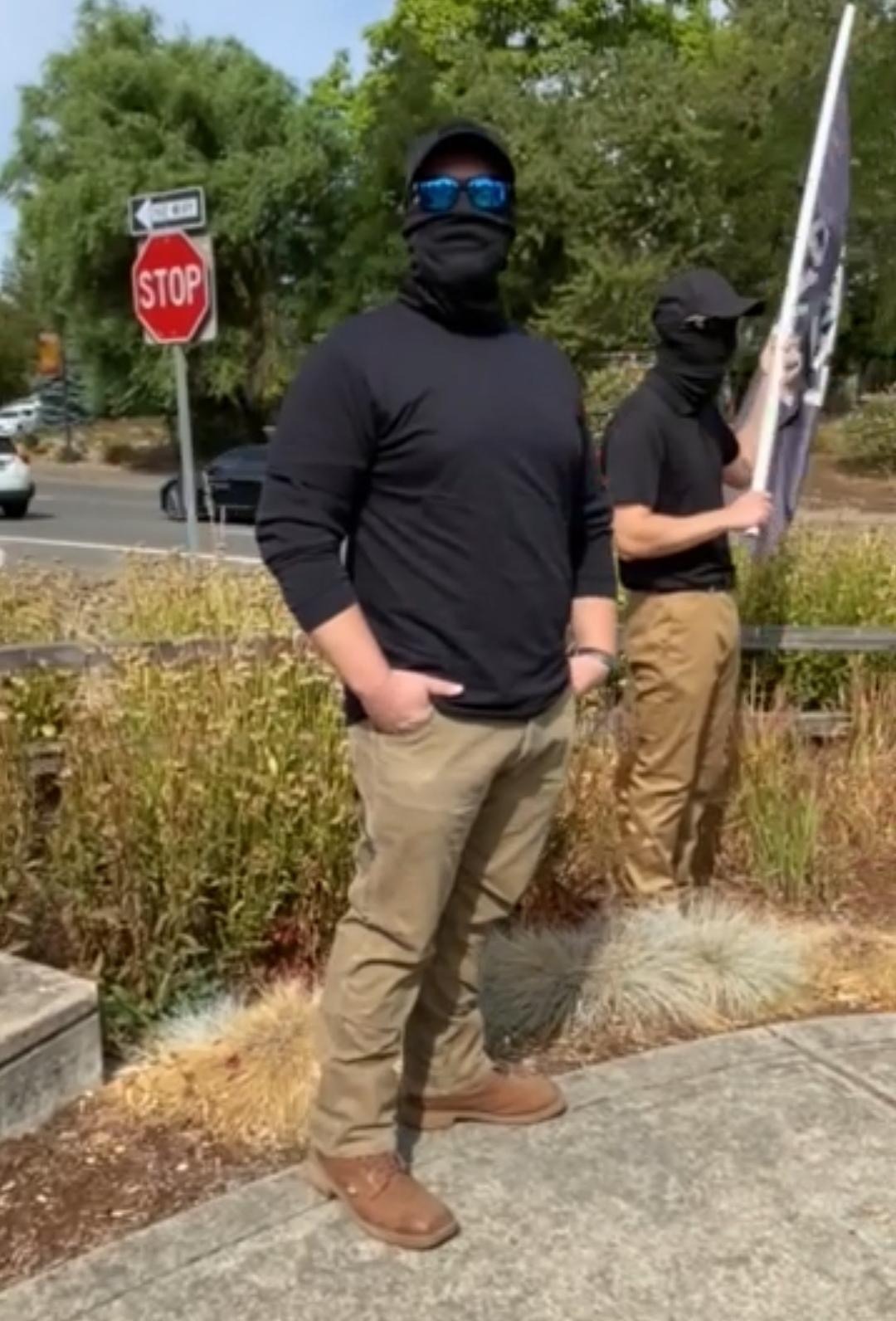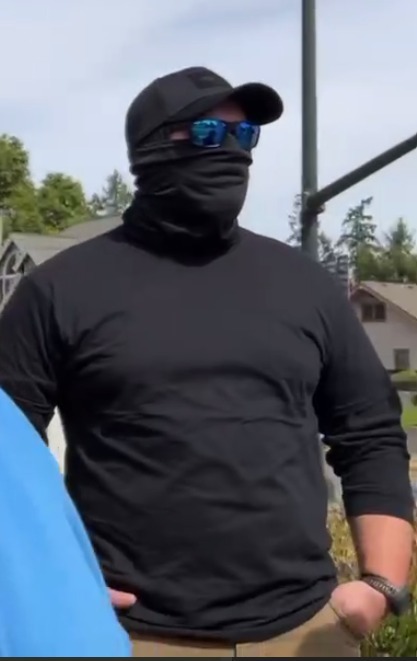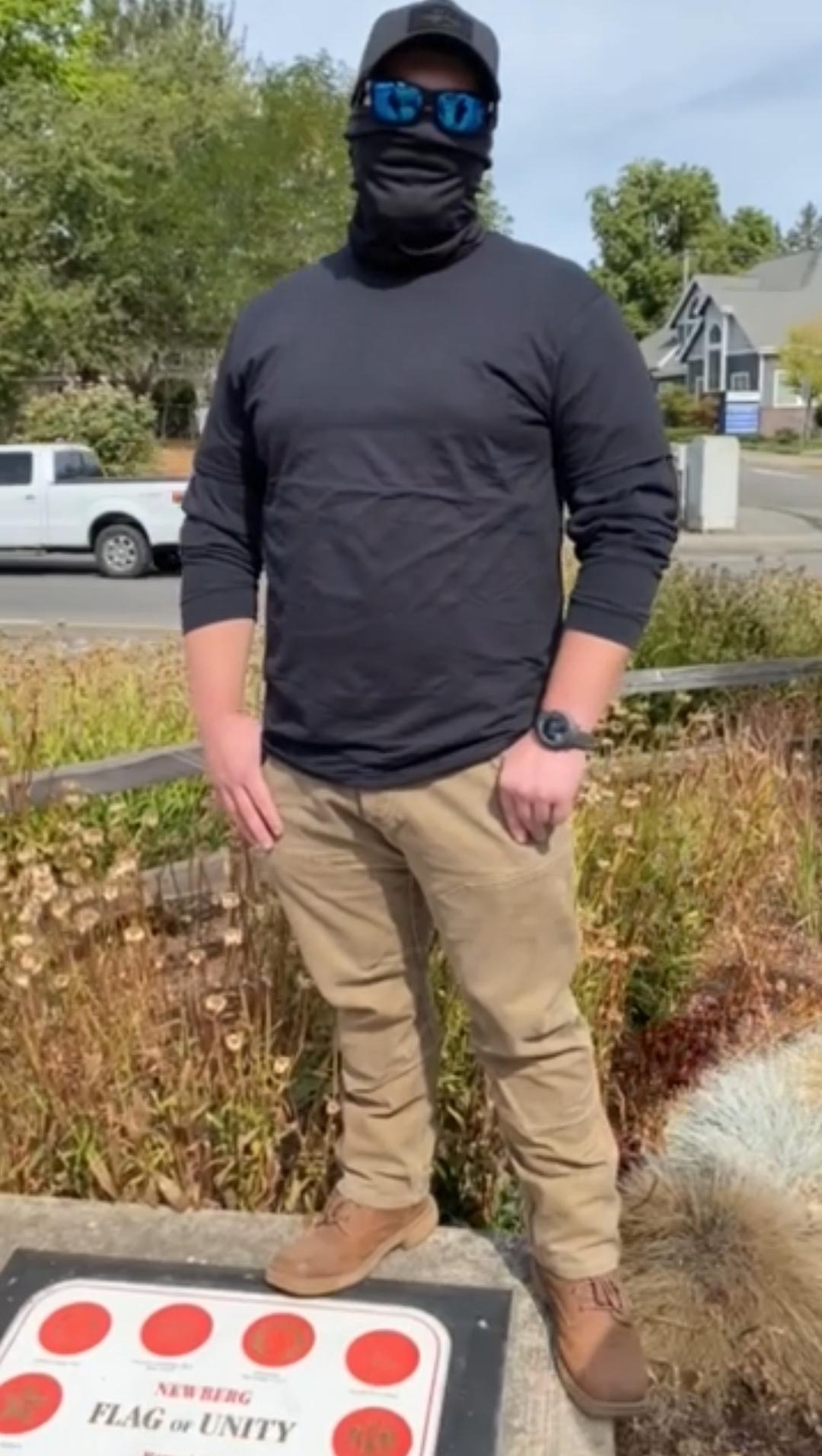 It is also worth noting that one of the first people to follow the @jarlerickson account was Erick's wife, Samantha, who uses her full legal name in her handle (thank you!).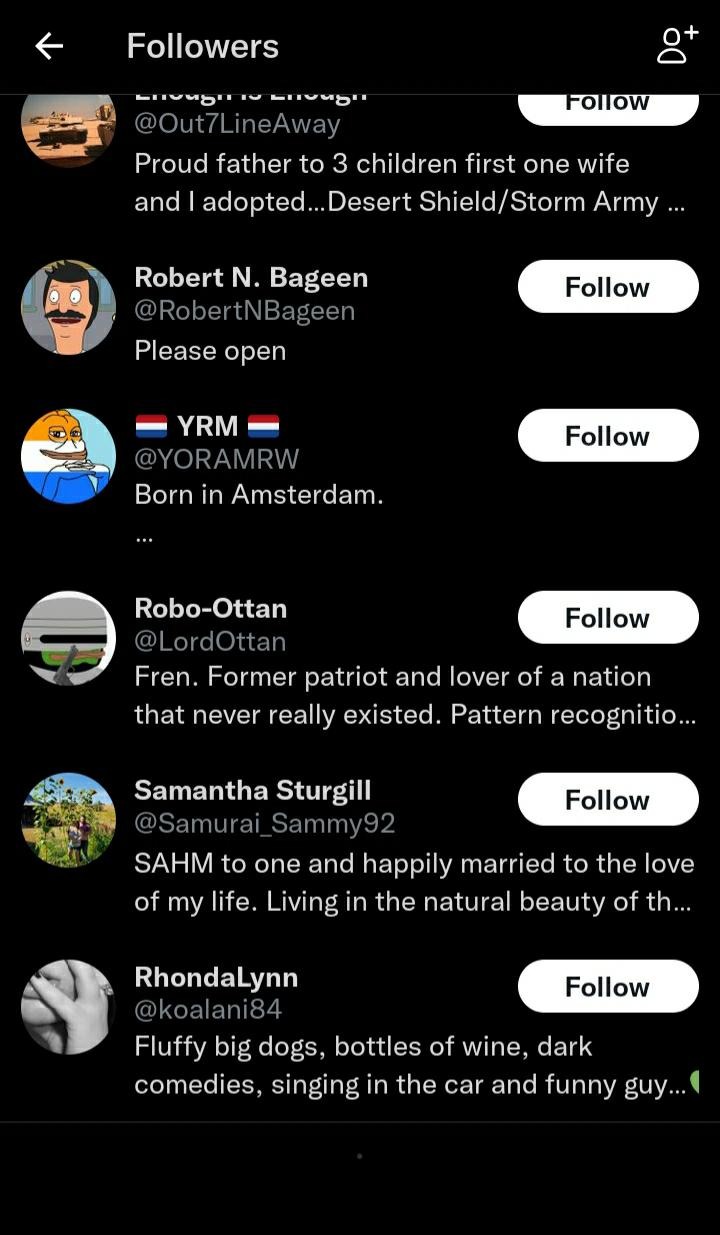 Erick went for a hike in the Tillamook state forest on October 15 with other members of RCN. Their hike avoided a rally hosted by "Newberg Rejects White Suprmacy" that had been timed to counter a scheduled WLM "day of action". Erick joined his fellow white nationalists in giving a sieg heil in front of their fascist flags.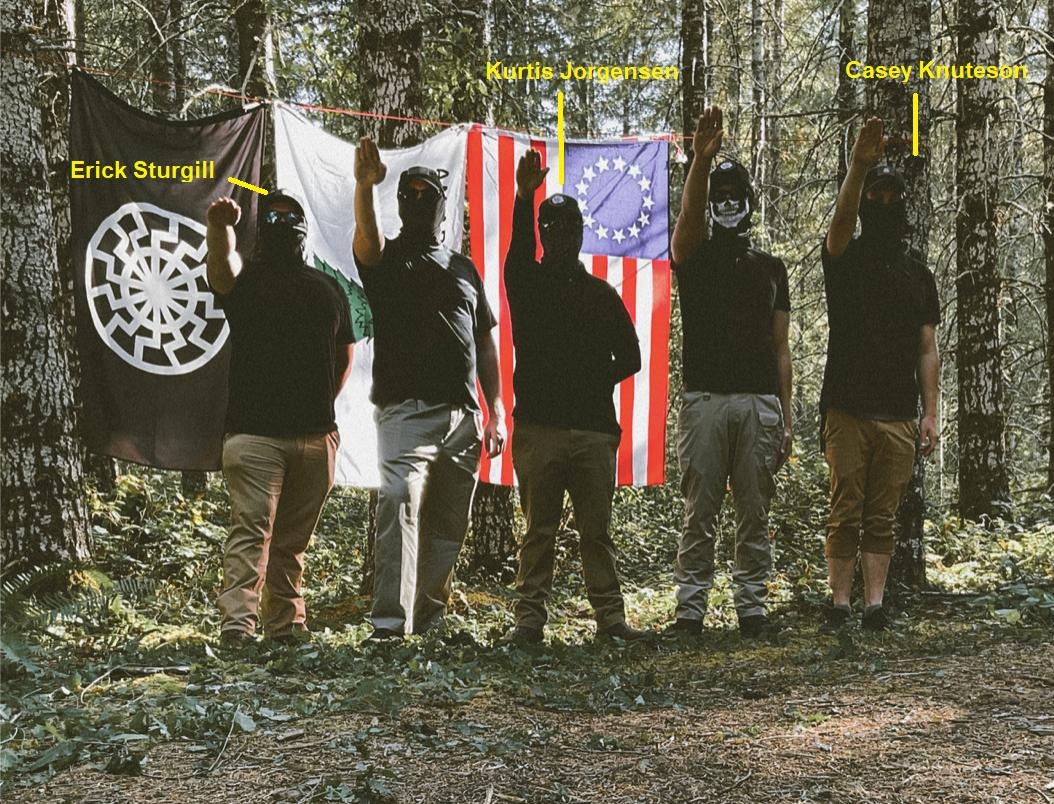 Later in October, Erick joined RCN in Eugene, OR where a variety of far-right individuals and groups protested in front of Old Nick's Pub because of a drag show that the bar was hosting. The protest included b-side celebrities like Audra Price, Quincy the hate preacher Franklin, David Willis, as well as Proud Boys from across Oregon. RCN members shied away from the handful of confrontations that day and quickly left when antifascists and community members began to move the crowd of far-right bigots away from the bar. But before they left, one of Erick's fellow RCN members repeatedly performed a Nazi salute in front of cameras.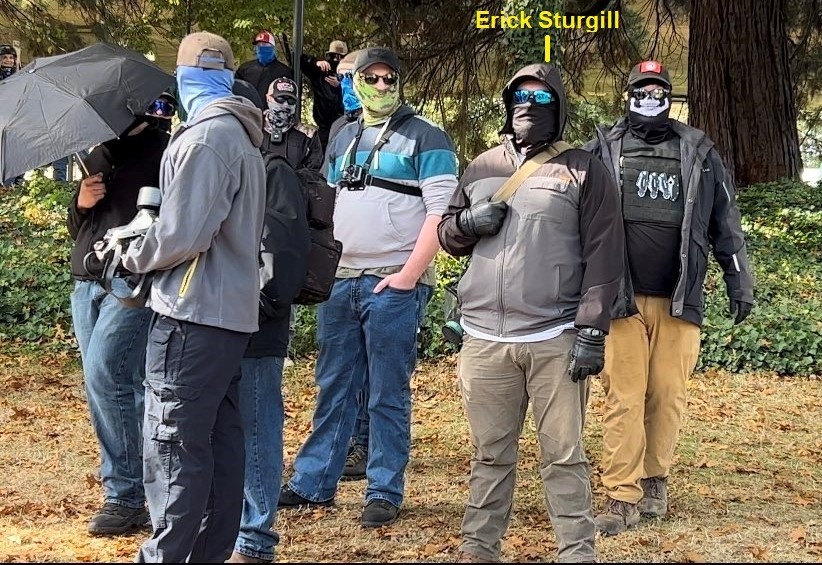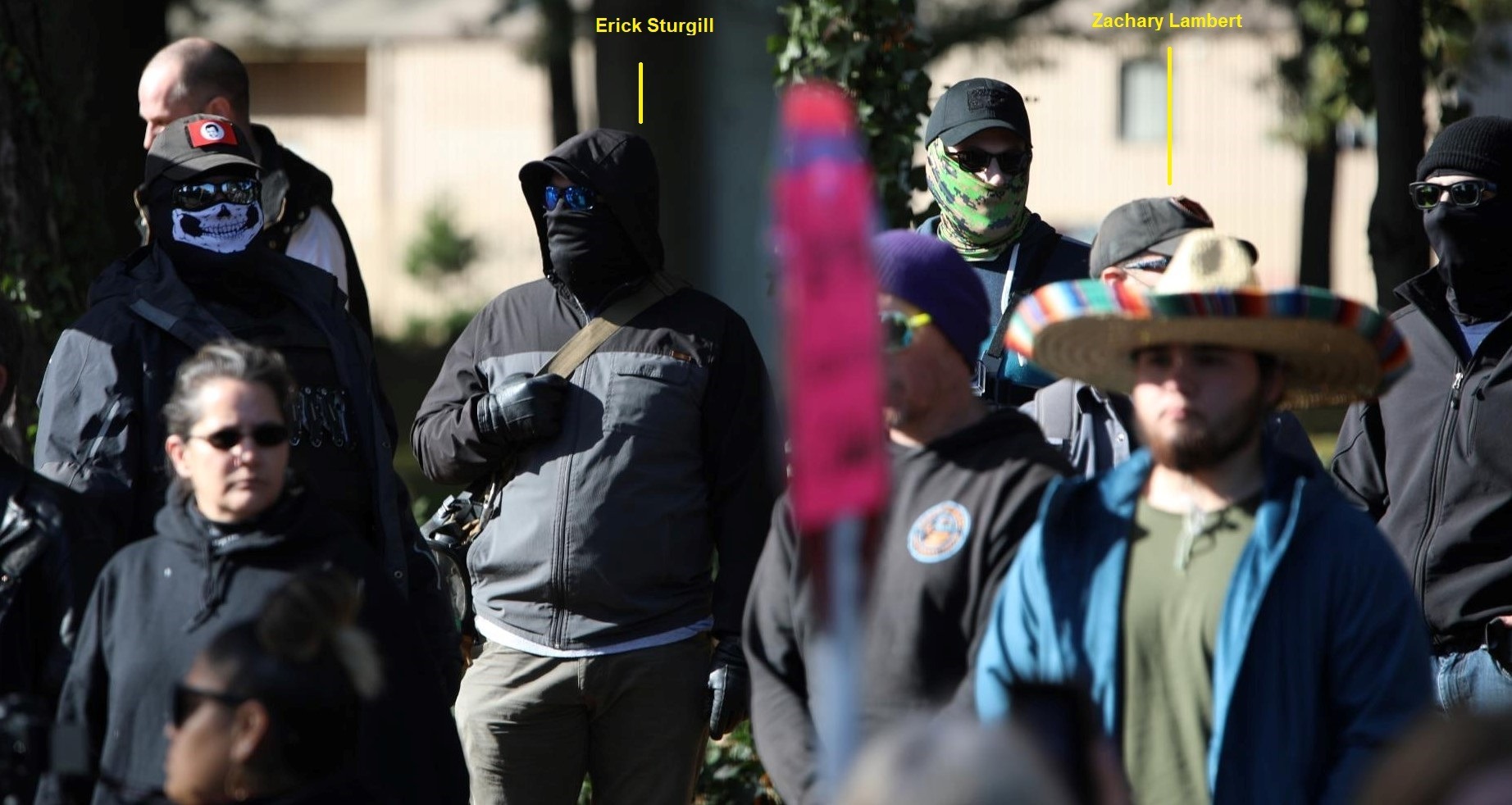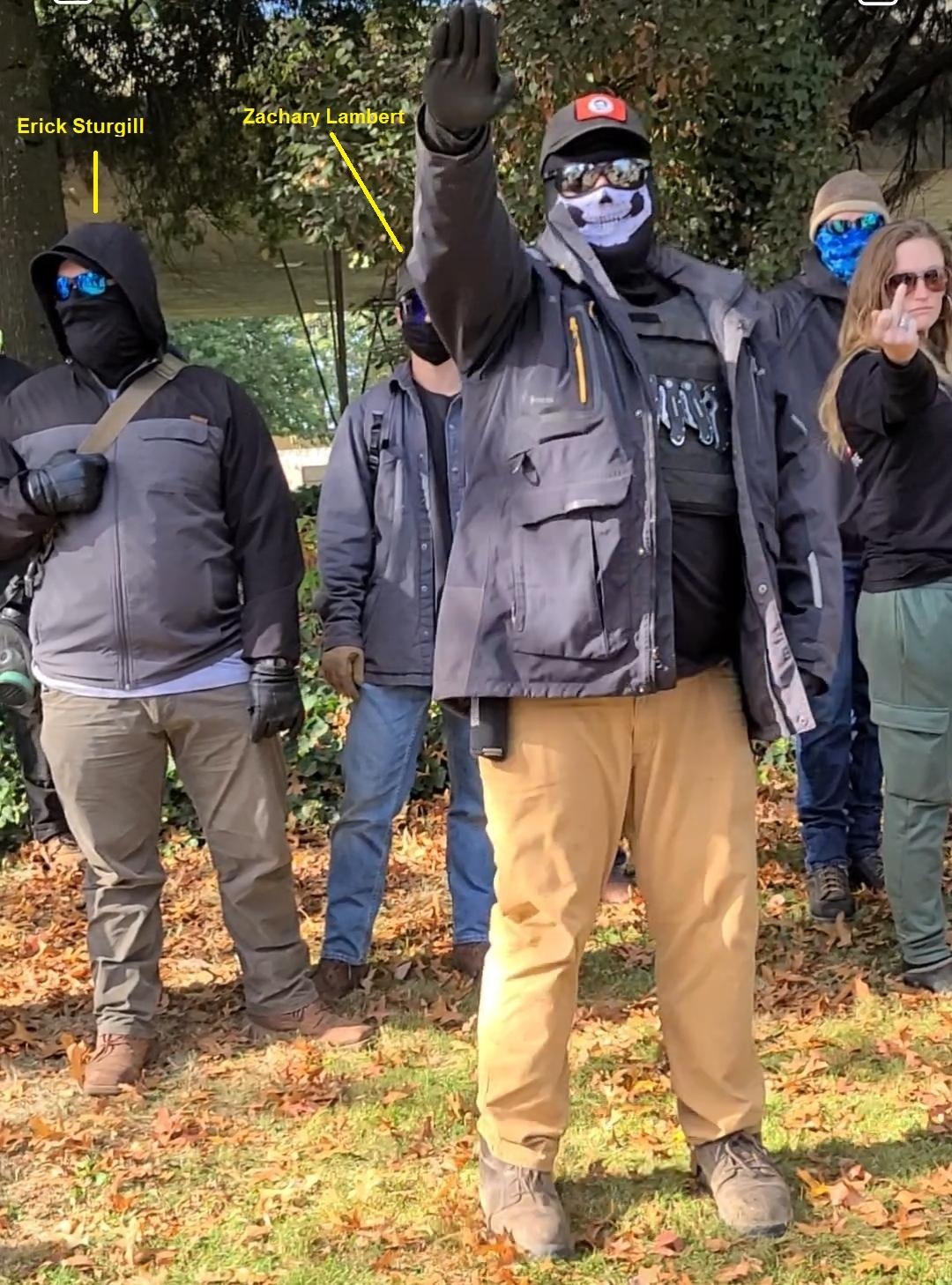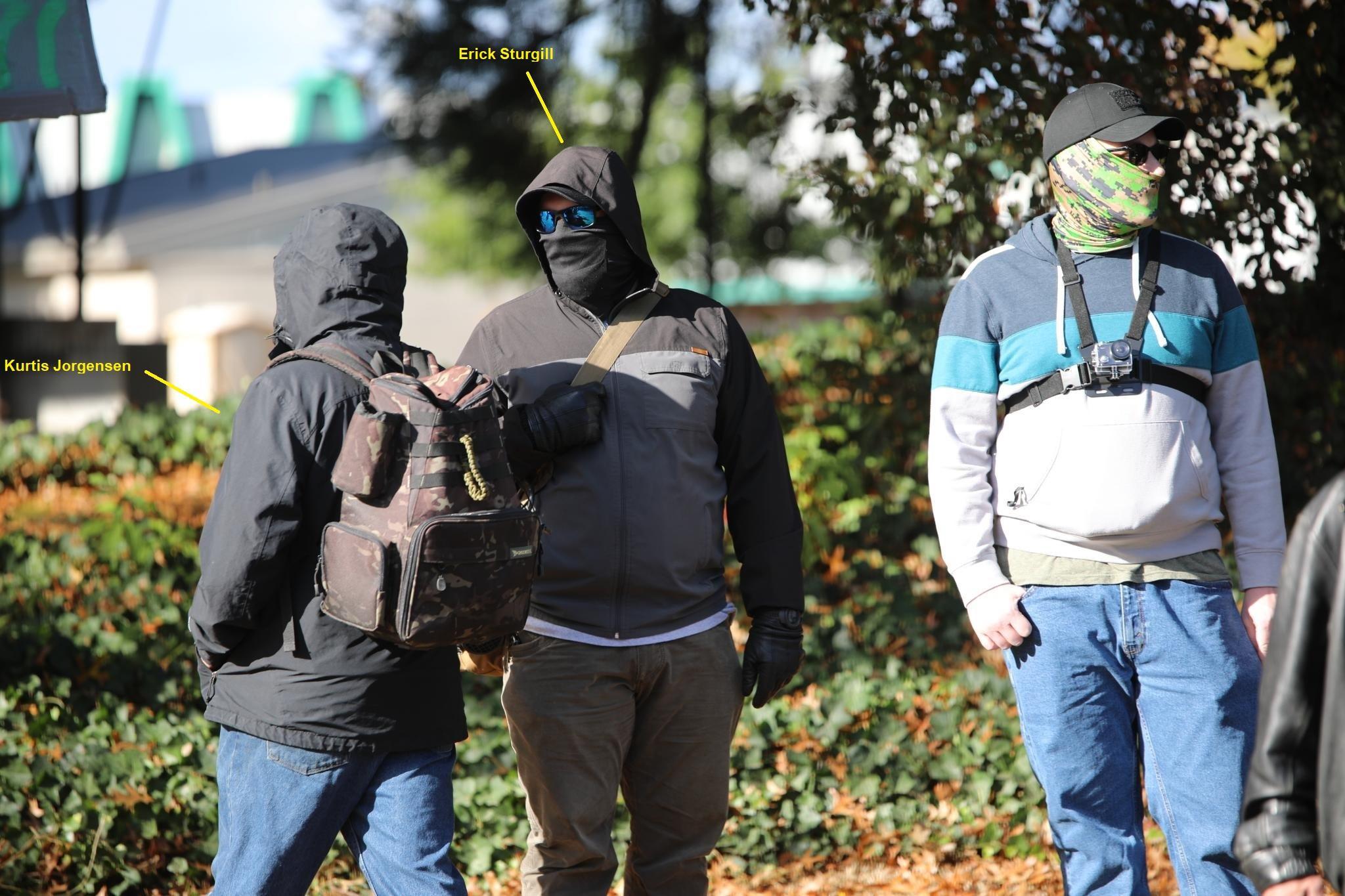 Social Media Activity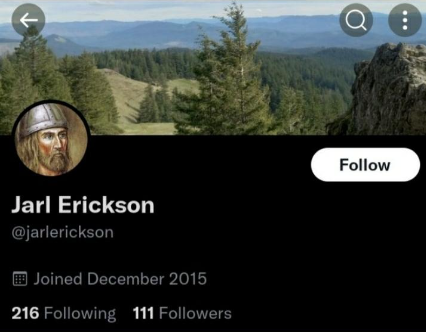 Erick uses his @jarlerickson twitter account to spread white supremacist content, focusing much of his energy on antisemitism. Obvious content warning for the upcoming images and a disclaimer that these posts are merely the tip of the iceberg in terms of how vile his content is.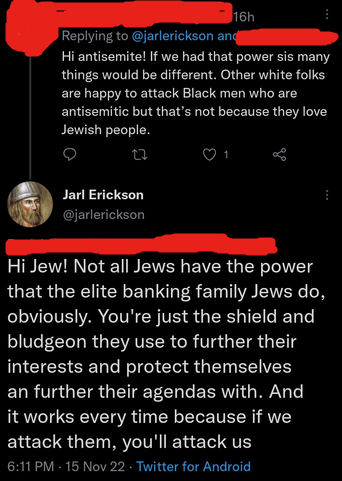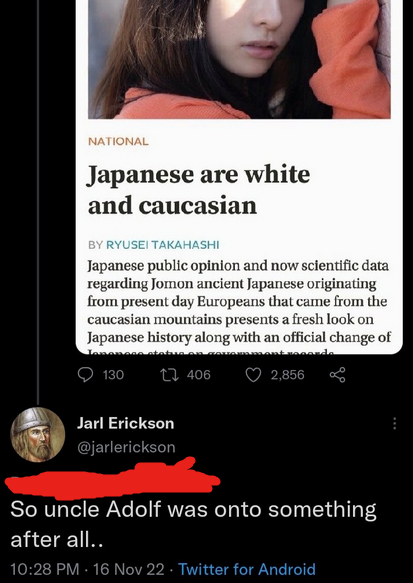 Erick is willing to branch out beyond his antisemitism on occassion in order to remind everyone that he is also incredibly racist. In addition, there is his disgusting level of misogynism, as you can see below where he justifies rape.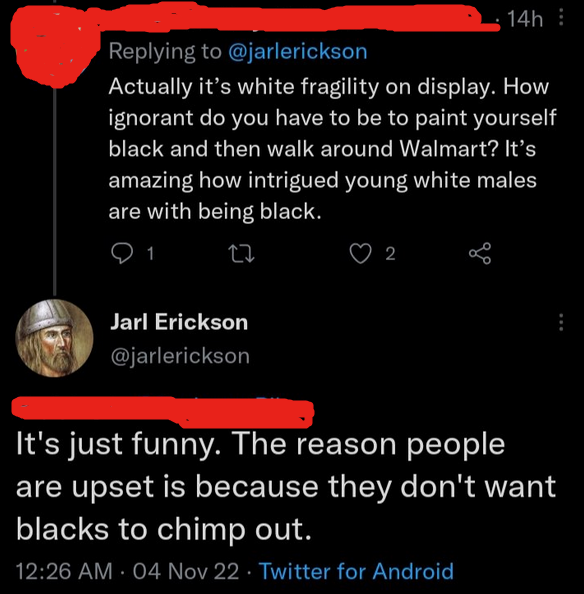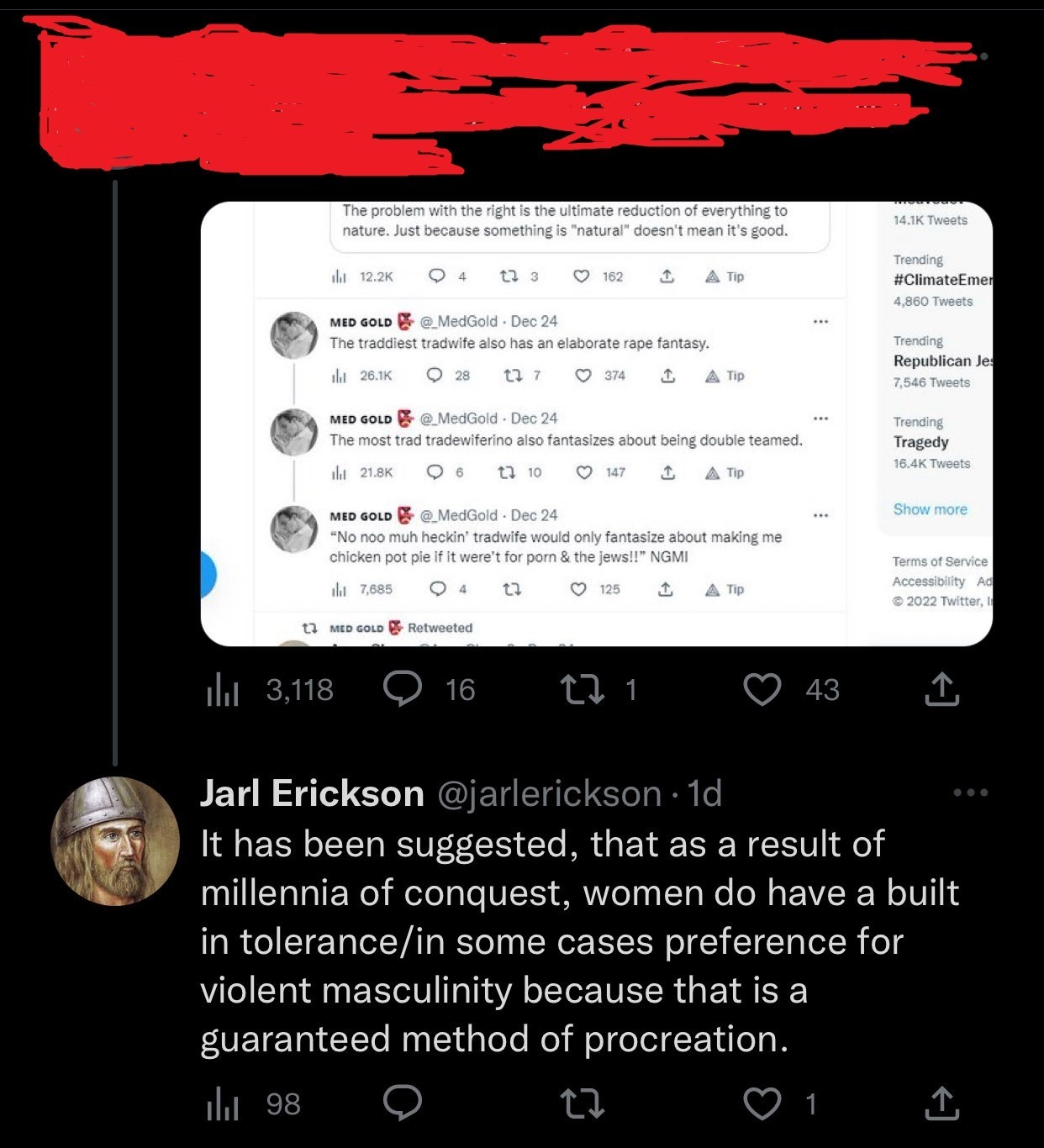 He has also posted about the difficulties faced by white security guards, which further confirms his previous employment history as a security guard, discussed in the next section.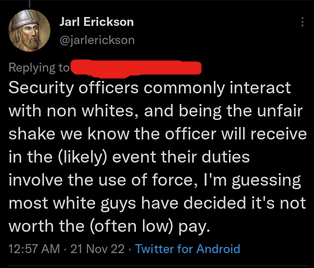 Erick has used his account to boost the "activism" of RCN.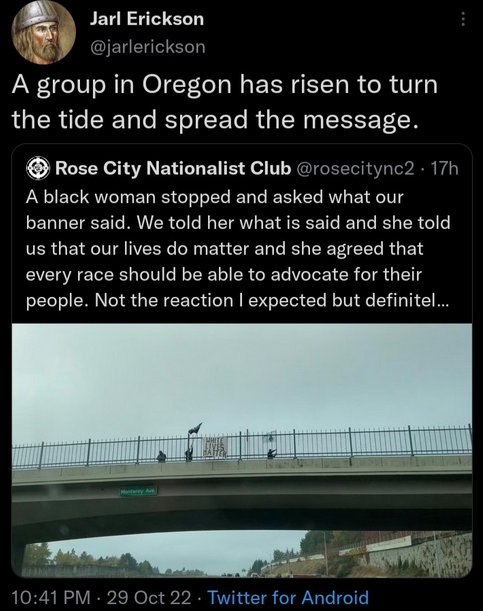 Employment
Erick currently works for Columbia Stone, as noted above in the article. He previously worked as a security guard, often in an armed capacity, for several years. It is obviously very concerning that multiple security firms, noted in the images below, employed someone with his hateful ideals.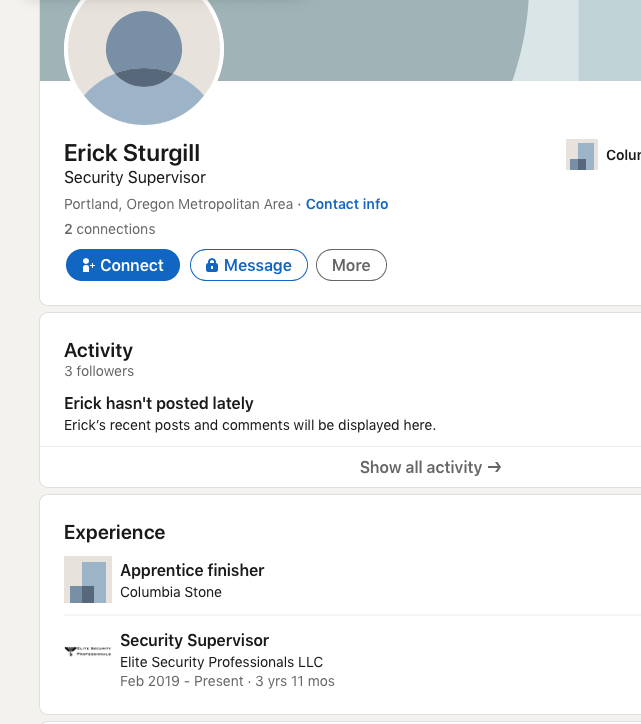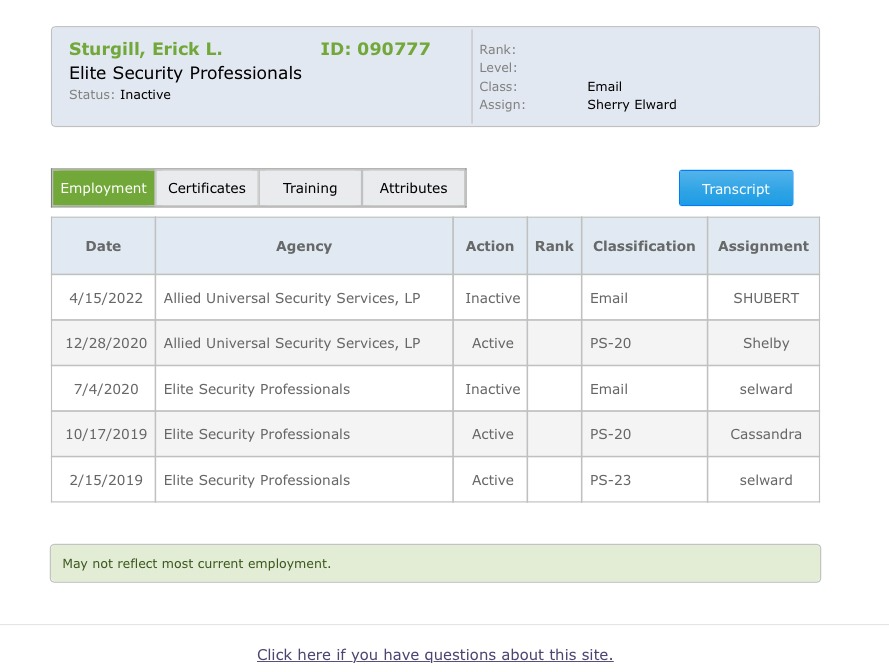 Samantha Sturgill
Similar to our previous article about Kurtis Jorgensen, we feel obligated to briefly address Erick's wife Samantha Sturgill (nee Gerber).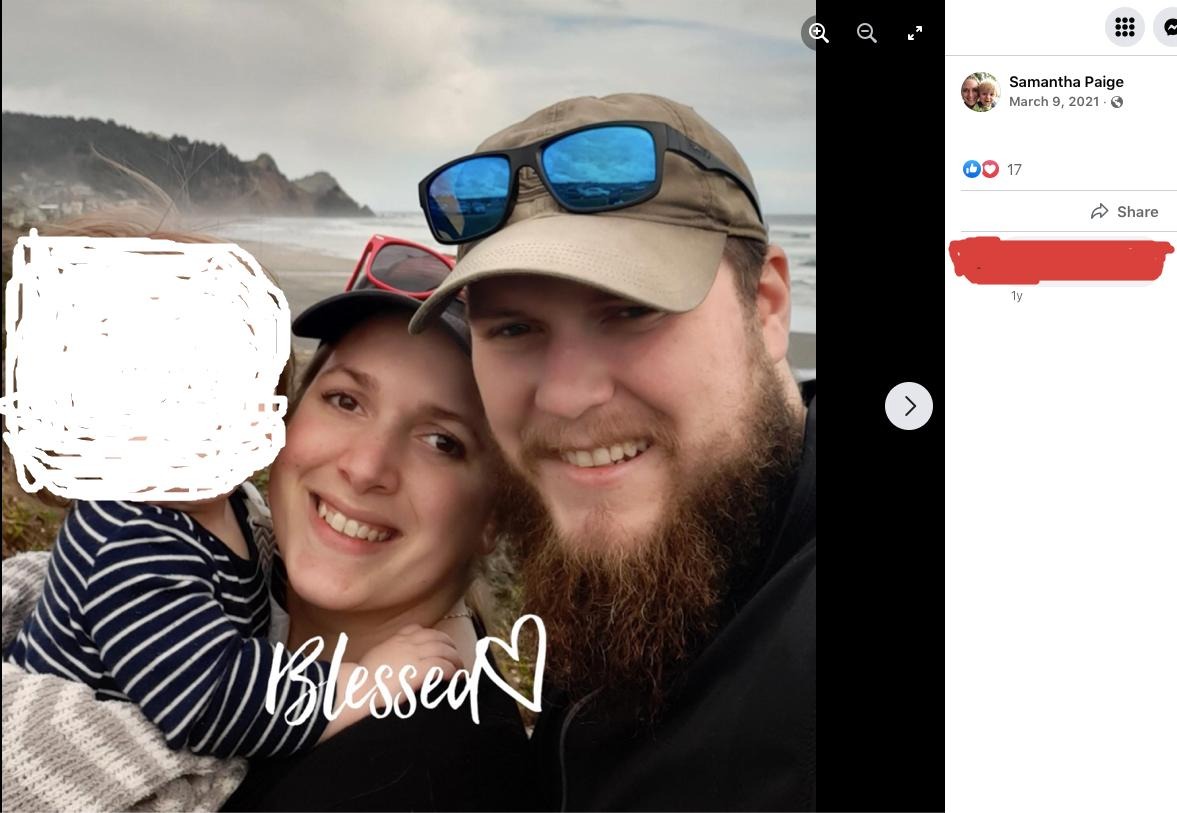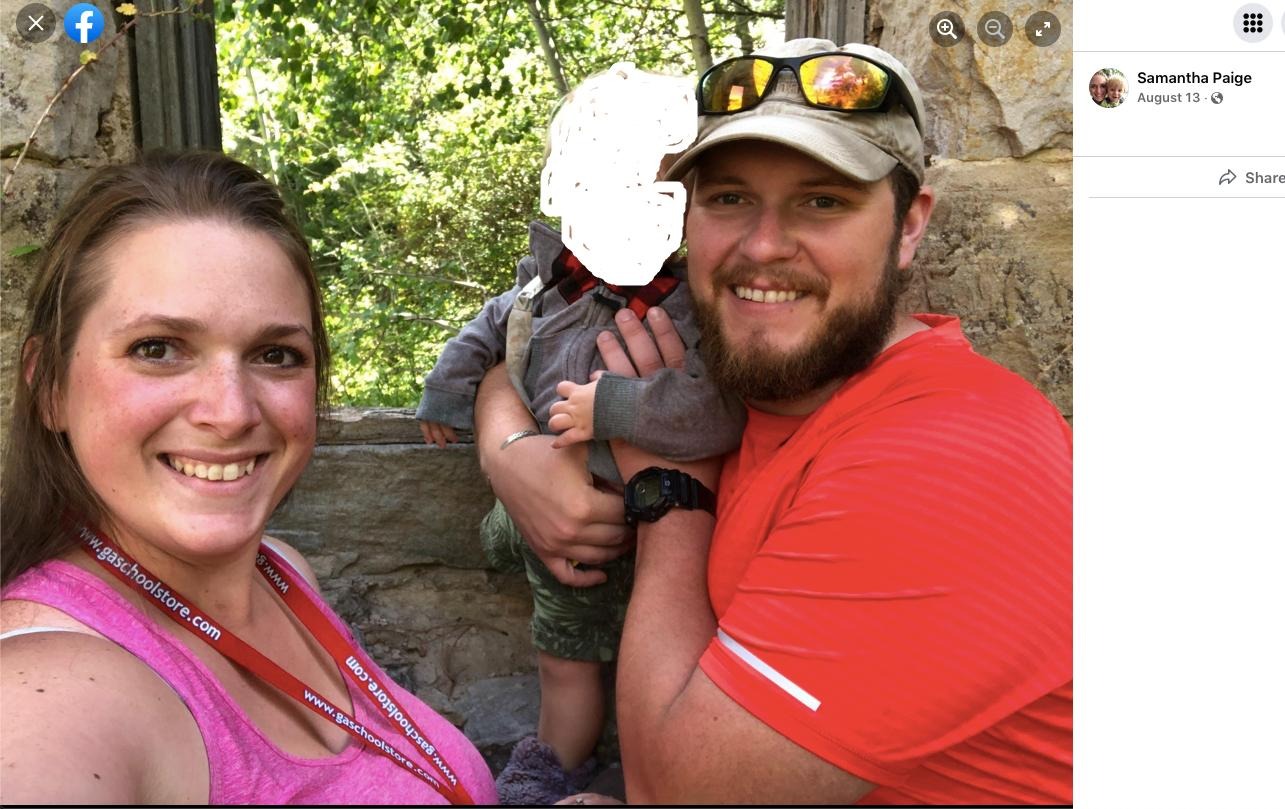 Samantha's twitter account, Samurai_Sammy92, demonstrates her political viewpoints including defending the January 6th insurgents and being openly racist. She has not only interacted with her husband's openly white supremacist account but Andy Ngo's account as well. While she is aware of, and certainly sympathetic to, Erick's politics it is unclear whether she personally holds the same Neo-Nazi beliefs.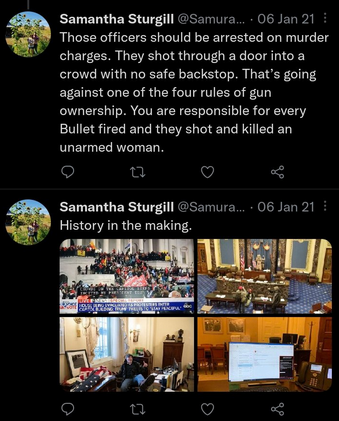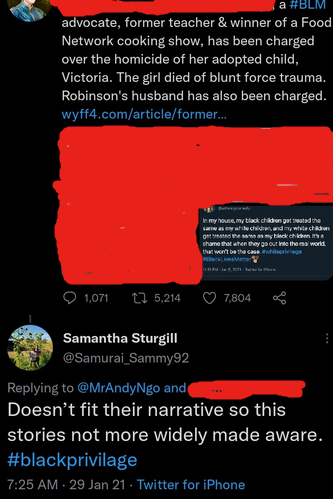 The Sturgills have participated in Renaissance Fairs and Erick's socials show a deep interest in European history. People in the historical reenactment scene should be aware of Erick and Samantha's white nationalist affiliations.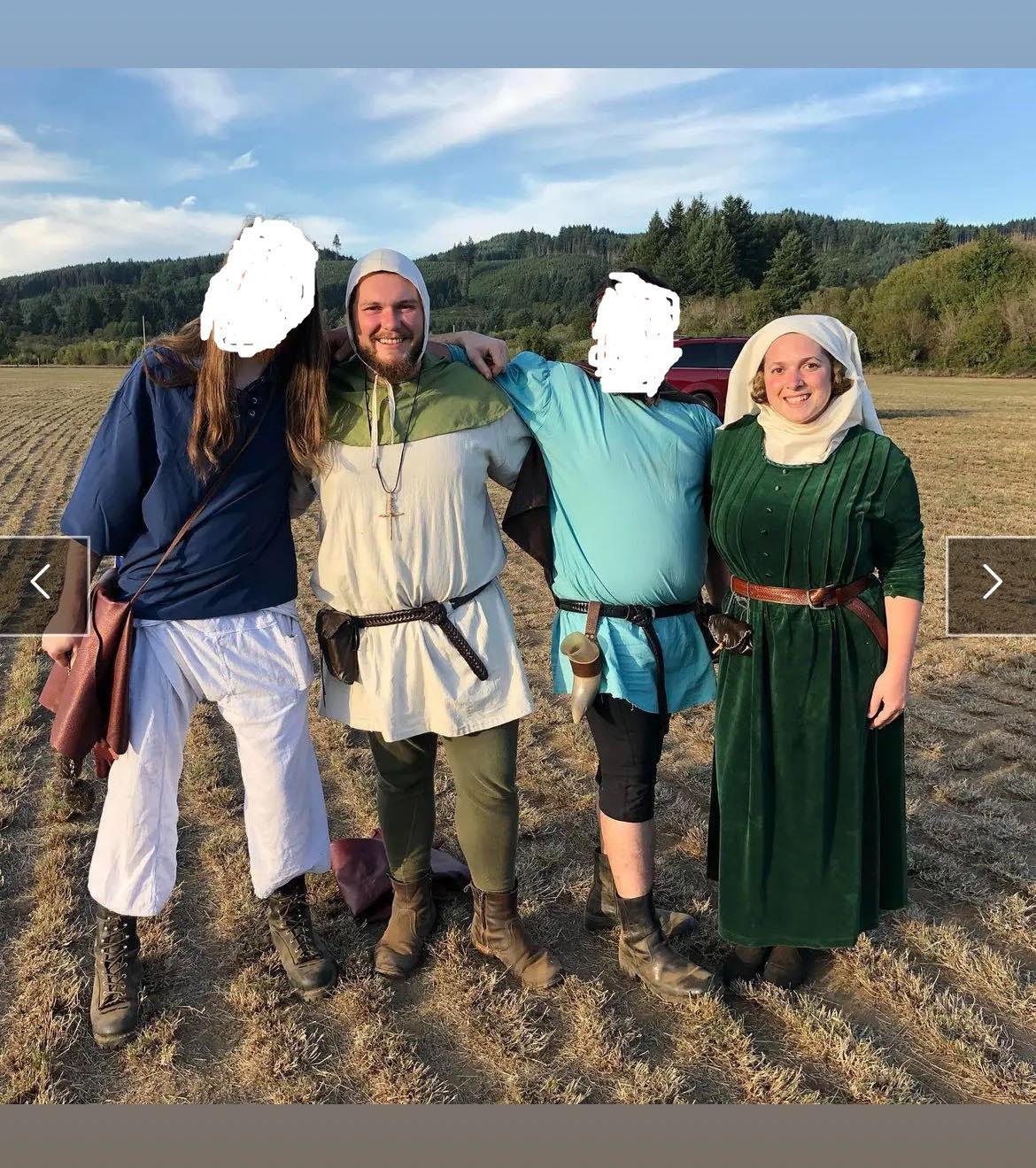 Erick Sturgill's interest in European history is often expressed through the xenophobic lense of The Great Replacement Theory, or white paranoia about being genetically conquered. His rhetoric often employs a rationalist tone, attempting to cloak his hate in a pseudo-intellectual discourse. He conjures a level playing field for ethnic interests and whines that whites are the only ones not allowed to play.
White supremacists love this bit. "If THEY can advocate for themselves, why can't we?" But it masks the violent obsession with purity and order behind their movement. Neo-Nazis disdain others. They demonize any group of people who ask straight white society to make room for them. It isn't rational, it isn't fair, it isn't anything other than fear turned to hate. Sometimes RCN members like Erick try to dress their language up as "reasonable," but behind this posturing is always an urge to dominate and cleanse.


Erick Sturgill has a violent vision of society and is a threat to the community.
If you have any further information on Erick or any of the other RCN members drop us a line at [email protected]. And stay tuned for the next installment of our ongoing series on the Rose City Nationalists.